A Christian Life Coach must have education and training in applying Biblical Principles to the Real Life Issues.
We require at least 24 hours of training for the Basic Christian Life Coaching Certification.
We encourage each of our Christian Life Coaches to become a part of our Christian Life Coach Network and stay connected to other Christian Life Coaches around the country in a partnering relationship.
Are you interested in becoming a Christian Life Coach? Visit   https://www.masterlifecoachinstitute.com/ to learn more.
The First Book to Link the Science Behind Tiny Habits to Faith and Trauma Recovery
"The heartache that you woke up with this morning, that pain in your soul that makes even the task of receiving hope for today exhausting, that heartache is not who you are. The abuses, losses, and betrayals you've experienced do not have to continue to cast a dark shadow over your life.
Your journey is not over, and you are never alone. Your situation is not your destiny, and sorrow isn't your permanent address."
Recovery is work, but you are worth the work!  God thinks so – that's why He came Himself. 
Juni Felix is a triumph―a survivor of profound trauma, a Behavior Design Teaching Team member of renowned Stanford University professor Dr. B. J. Fogg's Behavior Design Lab, and a Tiny Habits Coach. She begins her book with these words to encourage every recovering person to design a path toward hope, peace, and joy.
As one who has long used Tiny Habits and teaches about using them to transform lives and relationships, Juni teaches that because God is a Systems Guy, human behavior is not random and unpredictable; it's systematic. Once you understand the system, you can design strategies that work to take back your life and stop the cycle of shame, blame, and self-condemnation for good.
Pre-order and receive a free copy of  "The Gift of Sorrow," with Proof of Purchase! 
Send proof of purchase to Juni@MastermindBehaviorDesign.com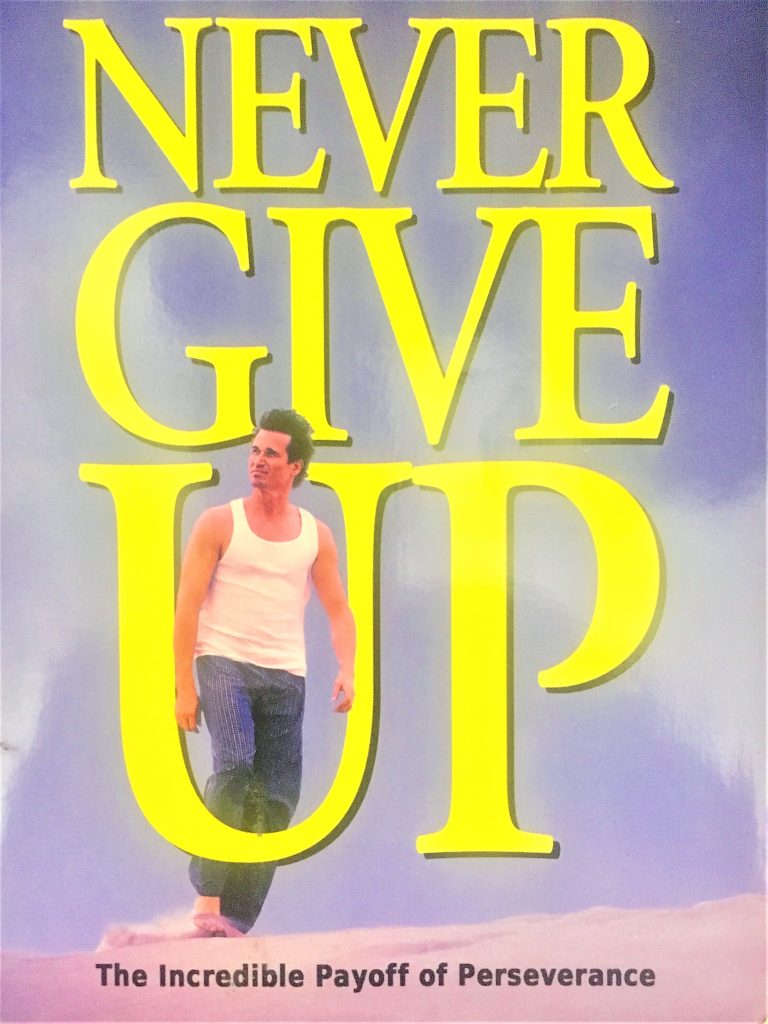 $9.99 USD
To Order: Click 'Order Now,' select 'Other.  Enter the price, then click donate. In comments, please enter: Never Give Up.  *Resource purchases are not tax deductible,  however all Worship Channel donations are tax deductible.  Thank you and may God bless you with His joy! 
Never Give Up – The Incredible Payoff of Perseverance
Dr. Don Hawkins 
We've all experienced it at one time or another.  Faced with circumstances that seem utterly impossible, we're ready to throw our hands up in despair. 
If you have felt like giving up lately, this book is for you. 
Instead of reciting shallow platitudes and promises that leave you empty, Don Hawkins takes a realistic approach to living confidently in the face of life's greatest difficulties.  A Pastor for almost two decades, he offers a Biblical foundation of hope and encouragement. 
As you read, you will:
Discover the resources God has given to help you 'keep on keeping on.'
Learn how others who have been on the brink of despair – and beyond were able to persevere. 
Understand how to apply principles that will help develop hope and persistence in your life. 
Let Don Hawkins show you how to "never, never, never give up."
The Life Essentials Study Bible
Learn to Apply God's Word in Your Life
by Dr. Gene Getz
Most Study Bibles are designed to help us understand various verses and paragraphs within the biblical text. And most do that—in a magnificent way. They are excellent research tools, most often using footnotes and sidebars to explain particular texts. In fact, I used a number of these Study Bibles in preparing this "Principles to Live By" Study Bible.
However, Dr. Getz's goal is quite different.  The Life Essentials Study Bible gives  every reader, not only a conceptual understanding of all chapters of the total biblical story, but enables everyone to apply enduring biblical truths in a multitude of life situations.