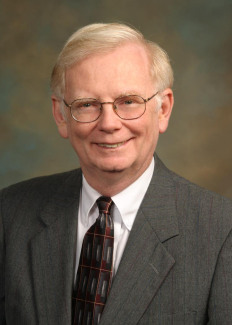 Hello, I'm Don Hawkins, President of Encouragement Communications and the General Manager of The Worship Channel.
I'm thankful for the pioneering work of Mark Mohr and Westwood Ministries for launching The Worship Channel and introducing all of us to this unique internet Christian radio station. 
Our goal for the radio station is to  reach out to believers everywhere with the Gospel of the Lord Jesus Christ and to share music and messages as we prepare for the imminent return of Christ for His Church. 
Conservative, familiar inspirational music of the church and recording artists with a strong ministry focus in their music plays a key role in our mission.  Many of our featured artists no longer receive airplay on Christian radio today and we are blessed to continue to celebrate these beloved music ministries.
We feature Bible teachers who take great pains to deliver Scriptural and challenging messages of discipleship and obedience to our Heavenly Father. 
The Worship Channel provides messages of hope with a 'Thy Kingdom Come' focus 24 hours a day, 7 days a week, for His Glory. 
Thank you for listening and for telling others about 
TheWorshipChannel.org.   
Our Ministry Team
It's our pleasure and our joy to serve you in strengthening your walk with Christ!     
Let's journey together – for His Glory!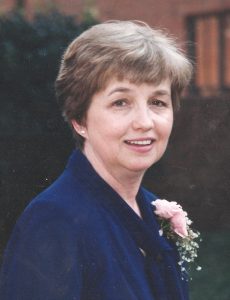 Kathy Hawkins is an experienced conference speaker, Spiritual Life Coach & author of  several books, including The Heart of a Stranger, The Desires of the Heart and The Heart of a Lion from The Heart of Zion series, and Shiloh.  She is a graduate of Southeastern Bible College and holds the M.A. in Biblical Studies from Dallas Theological Seminary. Kathy was employed for many years as an elementary school  teacher.
She is the bride of Dr. Don Hawkins, the President of Encouragement Communications. They have  three children, Karen, Donna and Brent,  12 grandchildren and ten great-grandchildren.
Keith Mayo – Chief Engineer, Announcer
Keith was born in 1956 in Wilkes Barre, Pennsylvania, the only child of an army veteran of World War II and a school teacher. Keith met Jesus at age 12 after listening to a message from Josh McDowell.  It was then that he also realized that he wanted to become involved in radio broadcasting, securing his first radio job at age 14.  A graduate of  West Chester State College (now University) in 1978 with a BS in Business Management, his career has included jobs at The Voice of America, and as an owner/operator of several FM stations.  In 1999 the Lord helped him to understand that his broadcasting experience should be used for His glory, and he's been working in Christian broadcasting ever since.  Prior to his service on The Worship Channel, Keith served as Chief Engineer for the Criswell Radio Network and manager of Criswell's KSYE serving Wichita Falls and Lawton, Oklahoma.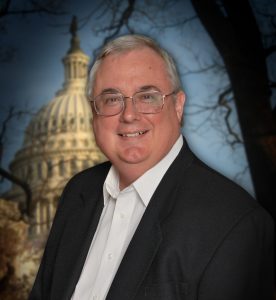 Keith's lovely bride is Ping from Shanghai, China and after losing two children, they  were blessed with one son Curtis (another miraculous story) who is an Eagle Scout, and a graduate of Baylor University where he majored in bassoon and Music Education.  Curtis is married to Rebecca and teaches band in the Richardson Independent School District.
I have committed my way to the Lord as He has opened the door for my involvement at The Worship Channel.  It is a testament to the Lord how my experience aligns with the needs of the Worship Channel and I trust in Him to use me for His glory!   Thank you for praying for me, my family, and The Worship Channel.  May God bless you." – Keith Mayo
Juni Felix –  Announcer,  Creative Content Designer
Juni is a woman of prayer.  She is an author, speaker, international radio drama scriptwriter, C.S. Lewis Institute Fellow and radio host.  A graduate of Southeastern Bible College in Biblical Studies and Leadership and the Fogg Behavior Design Academy.  Juni also works as a Technologist specializing in Behavior Design.    A presenting author at the 2018 Persuasive Technology Conference, she shared ideas for the 'Caring, Feeling and Understanding Cities of the Future.' 
Her life verse is Isaiah 26:3-4 and she lives by the truth that Kindness is a Superpower, and absolutely nothing is impossible with Christ.  You can check our her ongoing global adventures at JuniFelix.com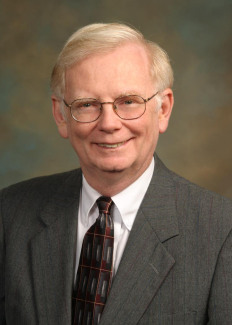 Don Hawkins – General Manager, Host – Life Perspectives Radio, President – Encouragement Communications Inc
For 13 years he served as the ninth President of Southeastern Bible College in Birmingham, Alabama.  The former Vice President and Executive Director of the Minirth Meier Clinic, Dr. Hawkins has authored or co-authored over 20 books.  Dr. Hawkins came to Southeastern Bible College from Back to the Bible, where he served as co-host and producer of the Back to the Bible radio program, heard on over 600 stations worldwide.  He also hosted the live nationwide call-in program, Life Perspectives, for over twenty years.
After earning a Bachelor of Arts from Southeastern Bible College in 1967 and a Master of Theology from Dallas Theological Seminary in 1974, Dr. Hawkins received a Doctor of Ministry from Calvary Theological Seminary in 1998.  He is a veteran conference and seminar speaker and has 19 years of pastoral experience.  Dr. Hawkins and his wife Kathy have three grown children, twelve grandchildren and ten great-grandchildren.