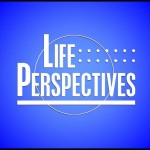 When we trust Christ as our personal Savior, the guilt of personal sin before God is forever removed! As Paul affirms, "There is therefore now no condemnation to them who are in Christ Jesus." (Romans 8:1). The Bible uses images such as "Our sins have been buried in the depths of the sea' (Micah 7:19), "…remembered no more," (Jeremiah 31:34), and our transgressions have been removed "…as far as the east is from the west.' (Psalm 103:12)
To gain an understanding of the significance of this phrase, picture a globe of the Earth. From the North Pole to the South Pole is a distance of 12,430 miles. Yet the Psalmist didn't say God removed our transgressions that distance. As far as the east is from the west is actually an infinite distance! You could continue going one direction or the other indefinitely. The imagery perfectly illustrates how we have had every sin removed permanently and with no lingering guilt or condemnation, since "…the blood of Christ cleanses us from all sin." (1 John 1:7b).
In spite of this great truth, many Christians are plagued by feelings of guilt. Over the years I've talked with believers who, in spite of all that Scripture affirms of how our guilt has been removed, cannot seem to get past those persistent struggles with guilt.
True and false guilt: Facts and feelings
One dictionary definition explains guilt as "…the fact of having committed a breach of conduct, especially violating the law and involving a penalty …a feeling of culpability or blame." True guilt is based on a fact: we have violated a clear statement or command from God's Word. But often, and for many of us, feelings of guilt persist even when we have not violated Scripture or after we have confessed our sin to God. This is what is called false guilt.
It is always best to examine our heart whenever we feel guilty. If we have violated Scripture in thought, word or deed, our appropriate response is to confess our sin. This is not simply saying "God, I'm sorry." To confess is to say the same thing about our sin that God says. King David's soulful confession of his adultery with Bathsheba and murder of her husband Uriah in Psalm 51 illustrates for us how appropriate confession should work.
But when we have confessed our sin, sometimes guilt feelings linger. These can be rooted in a false understanding of the Bible, or perhaps man-made standards not upheld by God's Word. One illustration is feelings of guilt shared by a number of people for stepping on the crack in a sidewalk! This is actually a good example of false guilt based on a foolish superstition—the old saying from elementary school days, "Step on a crack; break your mother's back." Maybe in the past when you stepped on a crack on a sidewalk you felt a twinge of guilt. Or perhaps you went out of your way to avoid stepping on a sidewalk crack! These are mild examples of false guilt, feelings not rooted in any violation of a Scriptural standard.
Wayne was raised in a strict home where everyone was taught that reading the Sunday newspaper before Sunday morning church was wrong. Since this was a parental edict not supported in Scripture, Wayne eventually became aware that he was free to read any portion of the Sunday paper prior to leaving for worship. Of course today he gets his news, as many do, online.
What about when we actually, factually, do sin? We certainly should experience feelings of guilt, but this time they are rooted in truth. The Holy Spirit uses such occasions to make us aware of how we have grieved Him and violated Scripture. In the process, He may make us miserable until we confess our sins and turn from them. (See Psalm 32:3,4 and Proverbs 28:13) Each of us is personally responsible, as Proverbs 28:13 explains and 1 John 1:9 affirms, to confess our sins and turn from them to the Lord. When we do, He promises to immediately forgive us, and even to cleanse us from all unrighteousness!
But what if our feelings of guilt remain after we've confessed our sins? Often the issue is that we have not forgiven ourselves! It may seem strange, but sometimes we are harder on ourselves than God is! When we do this, we are forgetting that, on the cross, Jesus paid for every sin we will ever commit. This is the basis for God's offer of forgiveness and cleansing. To refuse to accept His Word about this is to attempt to punish ourselves for sins that Christ has already paid for!
Often Satan, the enemy of our souls and accuser of the brethren (Revelation 12:9,10) uses false guilt to make us miserable. He puts us down and makes us expect that God will somehow cast us away because we have failed Him. He feeds us thoughts that leave us feeling unworthy of being restored to fellowship with God. It is important to remind ourselves that "There is …now no condemnation to those who are in Christ Jesus." (Romans 8:1) Thus feelings of guilt apart from the fact of sin have no valid reason for existence!
A Biblical example:
Remember the woman Jesus met at a Samaritan well? (John 4) She was in fact, guilty of living with a man who was not her husband, a sinful behavior which Jesus lovingly pointed out to her. She experienced feelings of guilt, as we see her coming to the well at a time when the other women of the village would not be there. When Jesus explained to her who He was and the forgiveness and salvation He offered, she trusted Him and was cleansed of her guilt. She was then able to leave her feelings of guilt and the resultant isolation she sought and return to the village to invite the women—and the men—to come meet her Savior!
If you have not already done so, do what this Samaritan woman did. Admit you are a sinner and cannot save yourself, and turn in faith to trust the One who died for you and rose again—Jesus Christ! (See John 1:12) If you have trusted Him as Savior and there is unconfessed sin in your life, follow Proverbs 28:13 and 1 John 1:9. Confess it—say of your sin what God says. Name it, and by His grace, turn from it. Then if you continue to struggle with feelings of guilt, saturate your mind with Scripture. The truth of God's Word can drive out Satan's lies of false guilt. Passages like Romans 8:1, 2 Corinthians 5:21, 1 John 3:4, and Romans 4:5-8 can help.
Sometimes it's hard to distinguish between true guilt and false. So remember–true guilt is resolved by confession. False guilt is driven away by the Truth that sets us free (John 8:32)
Dr. Don Hawkins